MSP wins big at the AAAS Meeeting with 9 awards!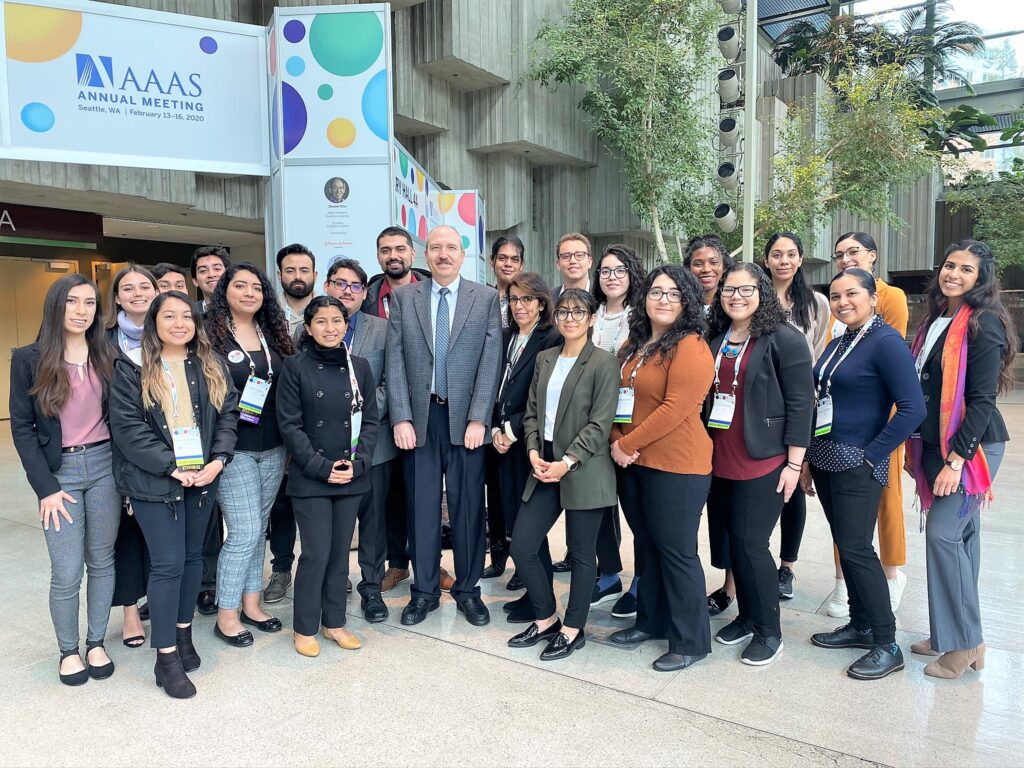 MSP Participants 2020
Nine UCI undergraduates participating in the School of Biological Sciences Minority Science Programs (MSP) received awards for their research presentations at the e-poster competition of the 2020 annual meeting of the American Association for the Advancement of Sciences (AAAS) in Seattle, Washington. The AAAS is the world's largest general scientific society. The research poster competition is open to undergraduate and graduate students from domestic and international institutions. Their awards will be recognized in the April issue of the Science magazine and on the AAAS website.
MSP undergraduates are participating in research training grants funded by the National Institutes of Health to prepare them to pursue Ph.D. degrees and careers in biomedical research.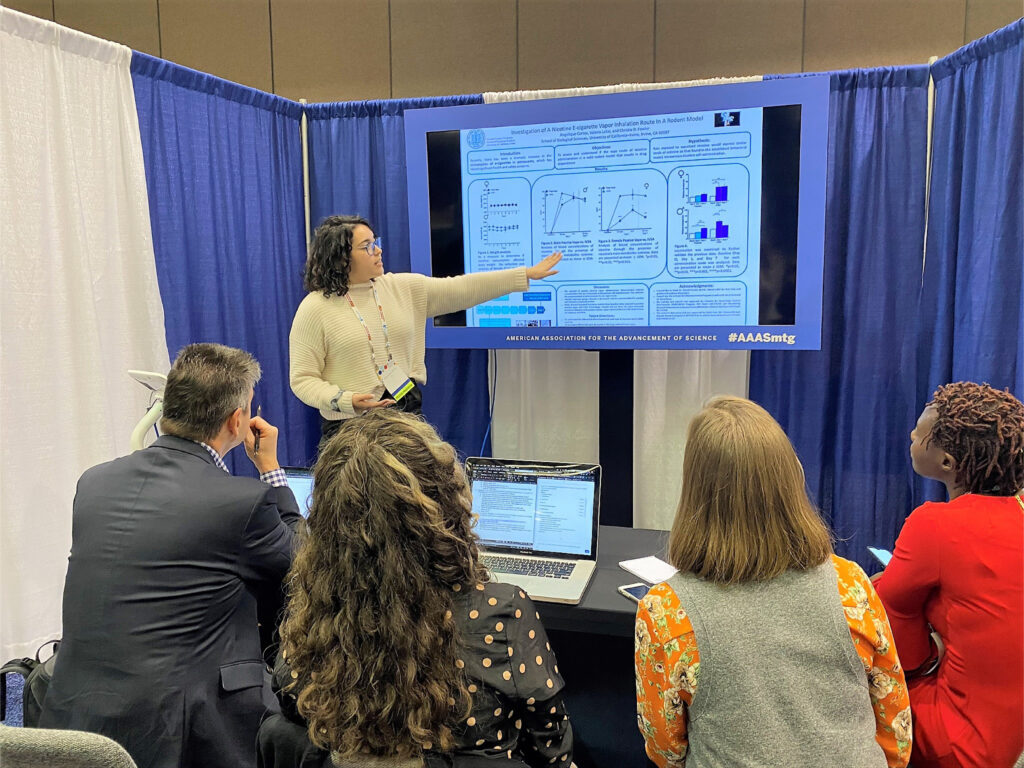 Investigation of a Nicotine E-Cigarette Vapor Inhalation Route in a Rodent Model
Angelique Cortez, Valeria Lallai and Christie D. Fowler
University of California, Irvine
First place in poster category: Brain and Behavior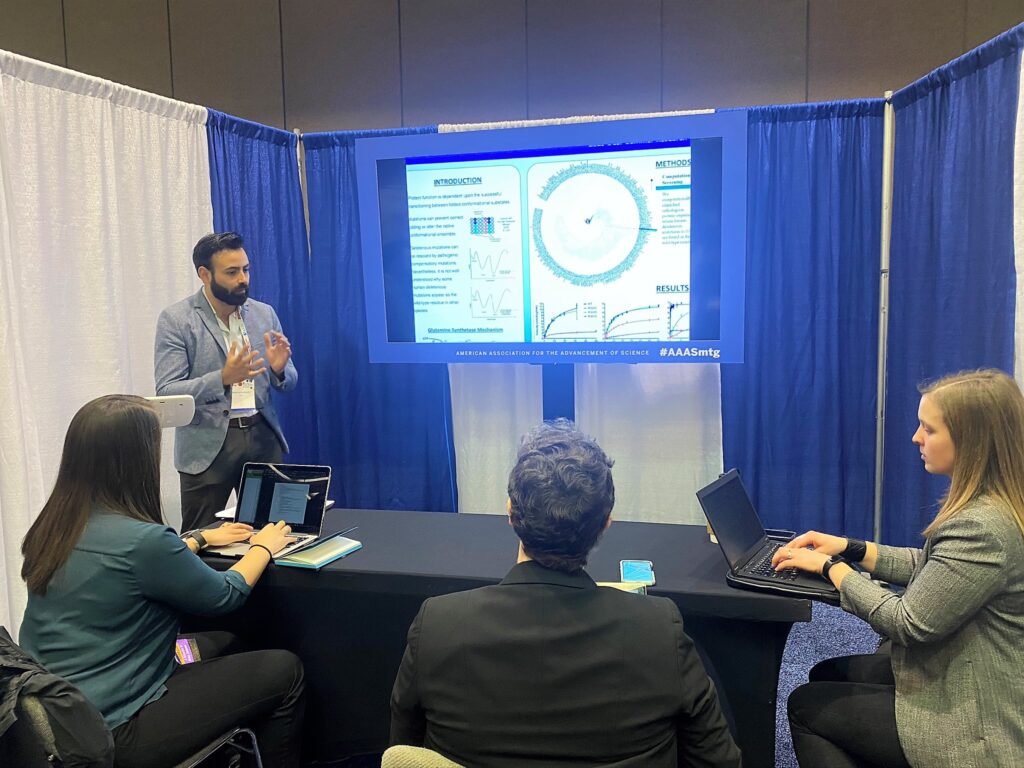 Understanding How Human Deleterious Mutations Are Tolerated in Other Species
Mario Rodriguez, Erin Thompson and James Fraser
University of California San Francisco
First place in poster category: Biochemistry and Molecular Biology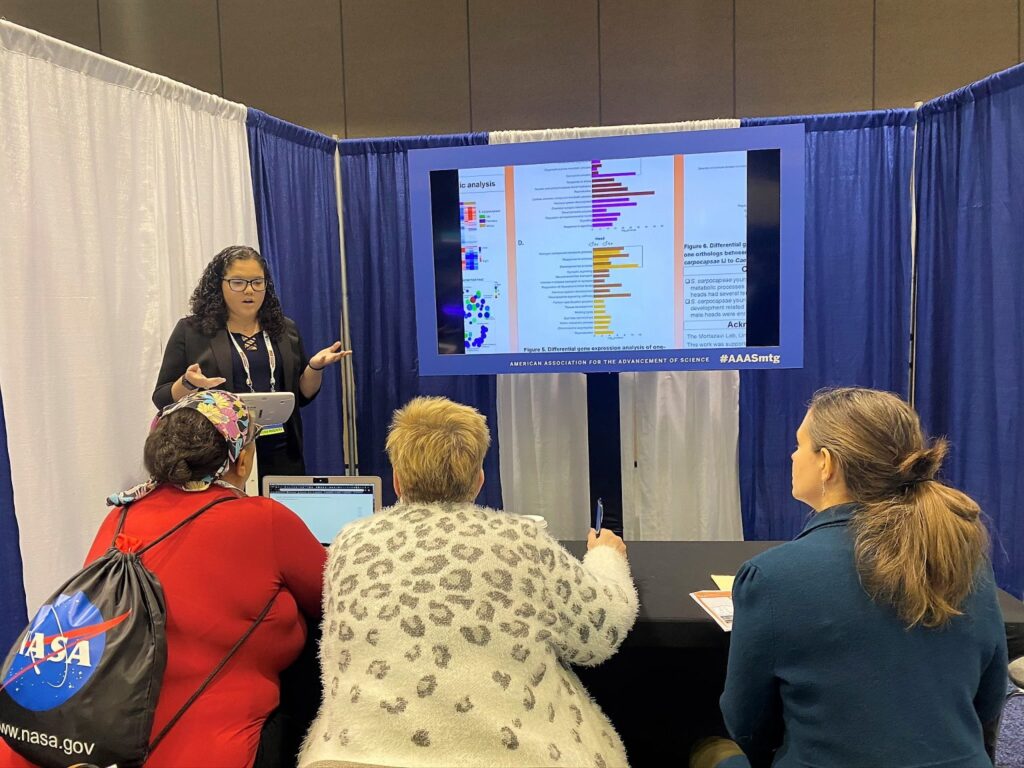 Comparative Transcriptomics between Steinernema carpocapsae and Caenorhabditis elegans
Isaryhia Maya Rodriguez, Lorrayne Serra, Cassandra McGill, Bryan Rodriguez and Ali Mortazavi
University of California, Irvine
First place in poster category: Developmental Biology Genetics and Immunology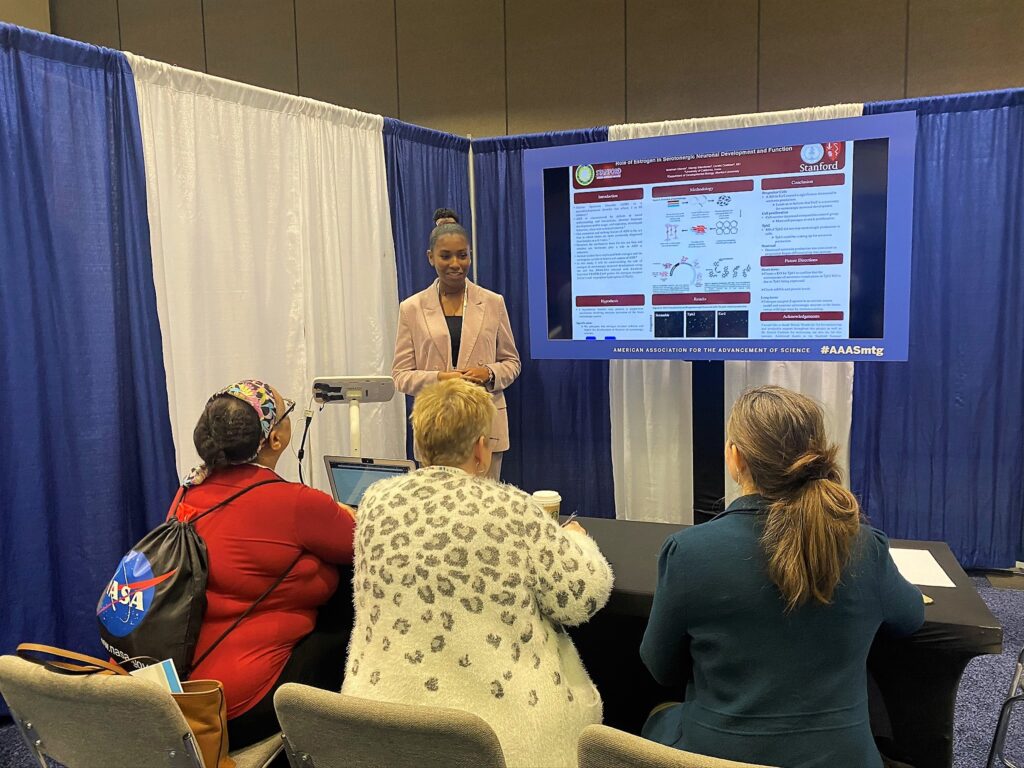 Role of Estrogen in Serotonergic Neuronal Development and Function
Ieeshiah Otarola, Wendy Wenderski and Gerald Crabtree
Stanford University
Honorable mention in poster category: Developmental Biology Genetics and Immunology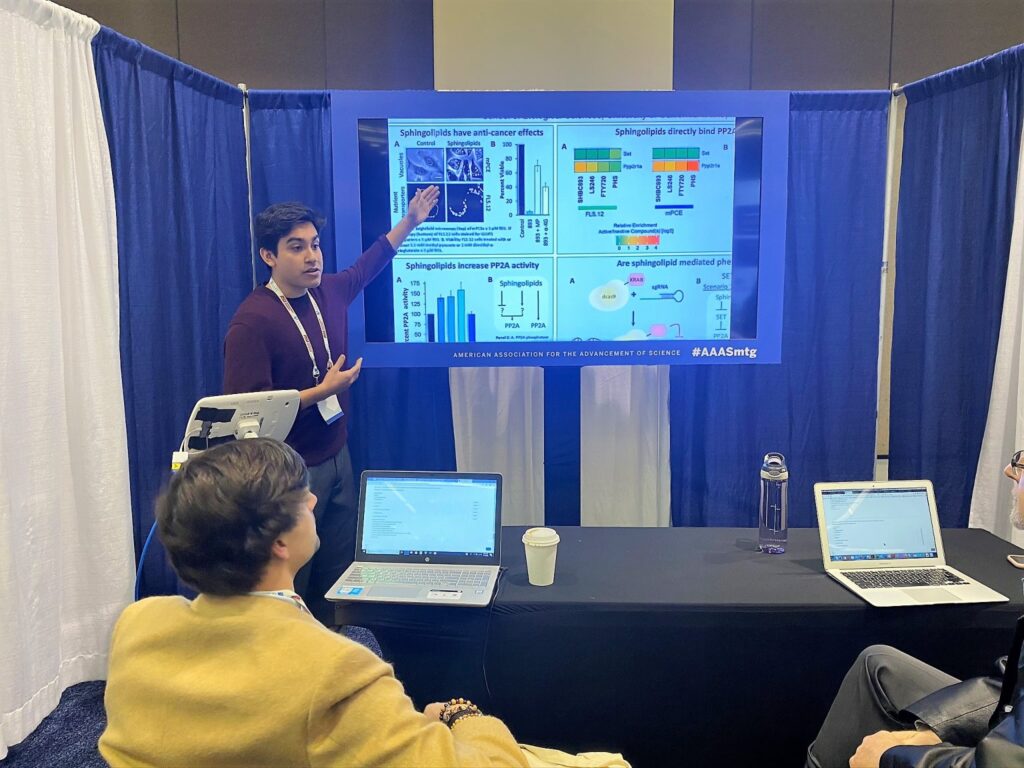 Identifying SET's role in sphingolipid induced PP2A activation and cancer cell death
Cuauhtémoc B. Ramirez, Peter Kubiniok, and Aimee L. Edinger
University of California, Irvine
First place in poster category: Cell Biology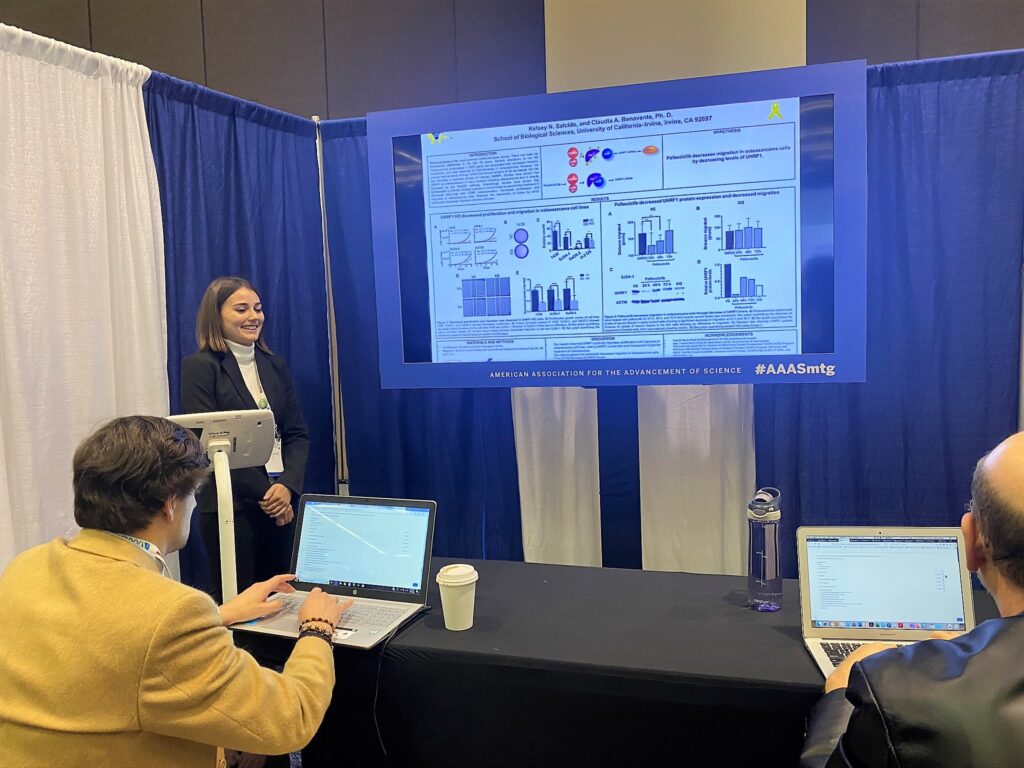 Role of UHRF1 in Osteosarcoma and Palbociclib's Mechanism of Action
Kelsey N. Salcido and Claudia A. Benavente
University of California, Irvine
Honorable mention in poster category: Cell Biology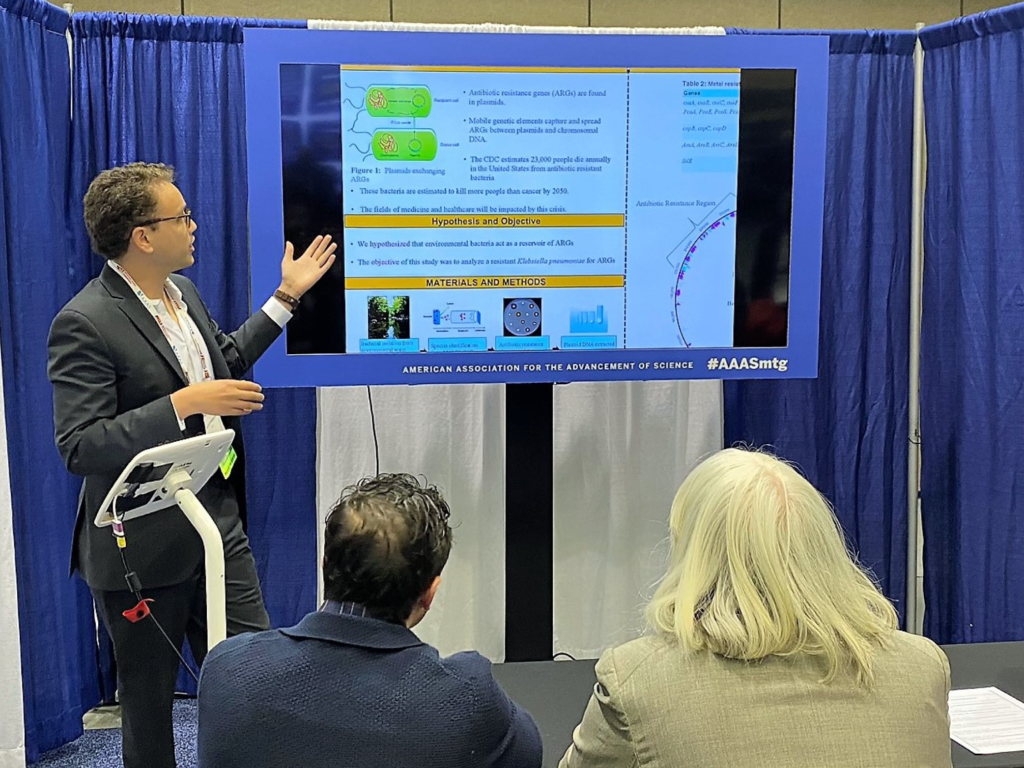 Eleven Antibiotic Resistant Genes in Environmental Klebsiella pneumoniae
Jack Shanahan, Ivan Munoz, and Luis Mota-Bravo
University of California, Irvine
First place in poster category: Medicine and Public Health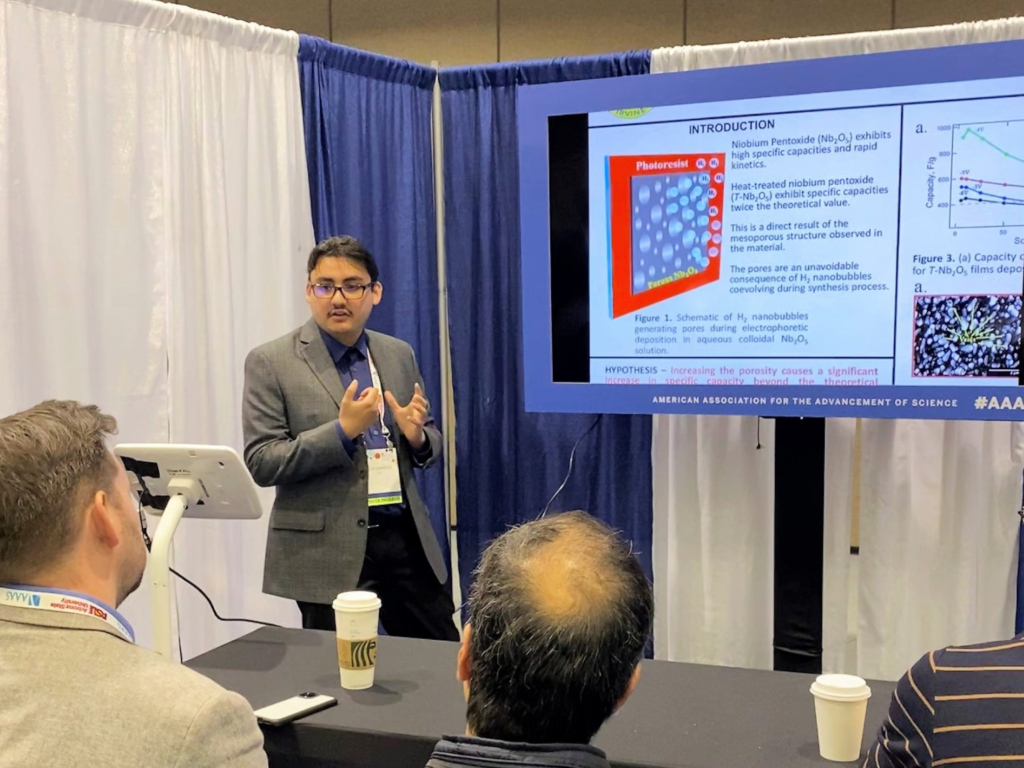 Hydrogen Programmed Mesoporous Structure of Nanoscopic Niobium(V) Oxide Thin Films
Joe C. Gonzales, Gaurav Jha, Joshua M. Zeigler, Ilektra Andoni and Reginald M. Penner
University of California, Irvine
First place in poster category: Physical Sciences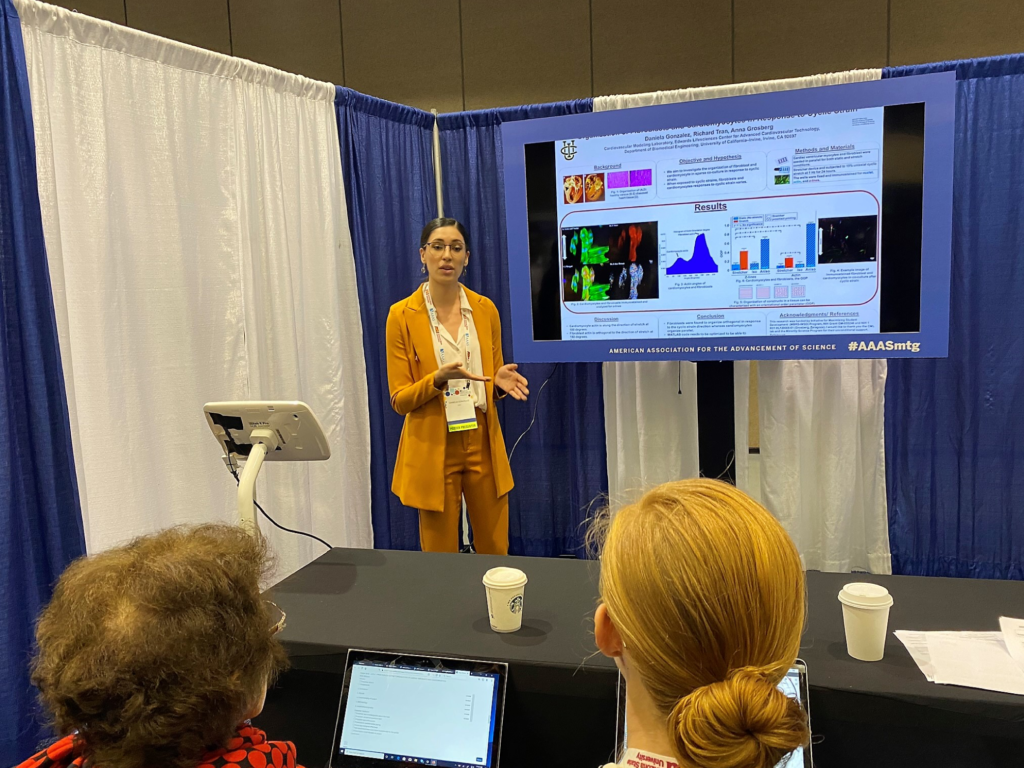 Organization of Fibroblasts and Cardiomyocytes in Response to Cyclic Strain
Daniela Gonzalez, Richard Tran and Anna Grosberg
University of California, Irvine
First place in poster category: Technology, Engineering, and Mathematics